5 Snapchat Hacks That Are Too Easy For You To Ignore
tl:dr;
Snapchat is one such platform that, luckily, marketers have yet to ruin but, in the meantime, here's a run down of 5 Easy Snapchat Hacks
3
min read
So, there's a ton of so called "Social Media gooroos" and then there's Gary Vaynerchuk.
By his own admission, not everything he says is true but, when he yaks on about something enough times you can almost bet it's going to be a winner.
Snapchat is one such platform that, luckily, marketers have yet to ruin but, in the meantime, here's a run down of 5 Easy Snapchat Hacks that Gary has provided.
Take it away Gary:
I am hot on this platform right now, you guys. And you should be too. It's a huge deal, and has lots of amazing opportunities for big and small businesses, marketers, individuals, personal brands…you name it. Let me help you guys get started with a few snapchat tips.
"One thing before we start with these snapchat secrets: you gotta make sure you have the "filters" and all that other fun stuff switched to on in your settings. Without those, what are you even doing on Snapchat?"
1. Make emojis huge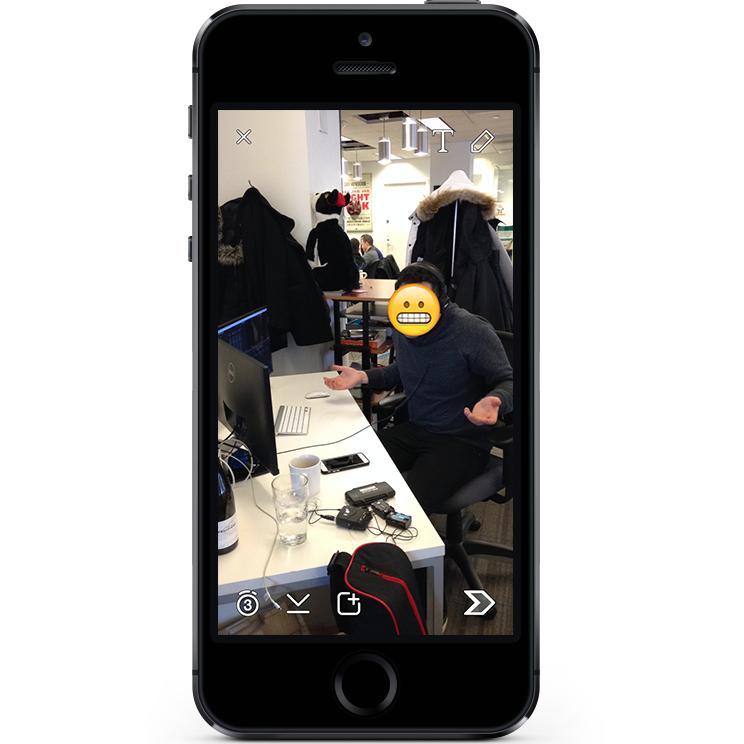 2. Find hidden colors
Snapchat doesn't show all the colors they have available. Crazy, right? To find the hidden colors, just drag your finger to the left and bottom of the screen when you have that rainbow palette open.
3. Use location filters

Ever notice how when you swipe left and right after taking a pic, all these different filters appear? Swipe once to the right and you'll see a location appear. Sometimes there will be even two or three to choose from. But even better: if you snap a selfie and use the filter, then download it before you send it out, you'll have a pretty kick ass grid of all the places you've been in a few weeks. Free content. Boom.
4. Replay snaps
You guys, I'm totally serious. You can replay a snap. BUT you can only do this once a day from a snapchat username. Also, you can only replay the last one you viewed, so you can't just go back and choose one from hours earlier. First, enable replay in your settings. Then, to replay, tap the snap and a bubble will pop up asking if you want to replay. And of course, you say: yes! Warning: the person will get a notification saying you replayed it. Choose wisely. 😉
5. Draw like a pro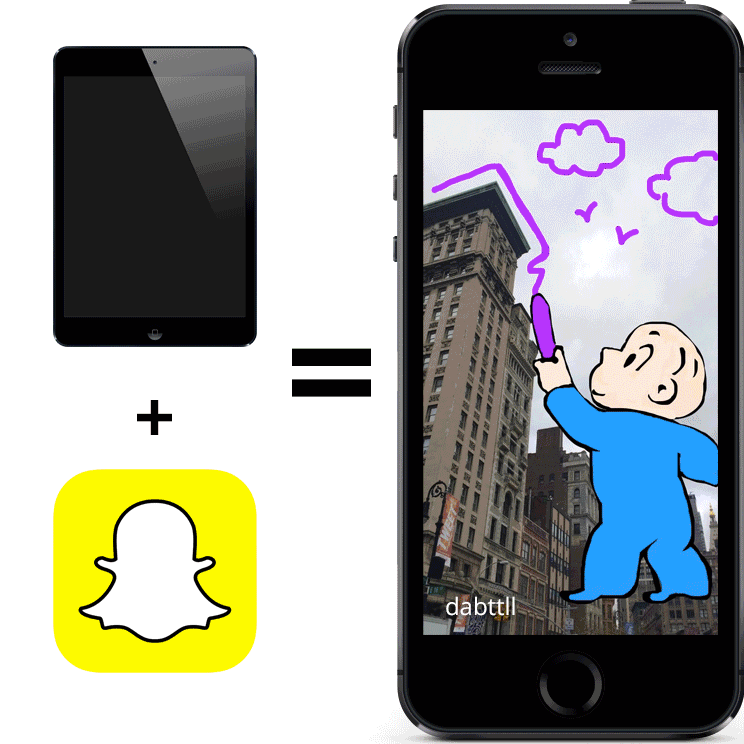 You know those crazy cool influencers you see doing amazing drawings? They're making them on an iPad. Seriously. iPhone screens are way too small for all that detail. Even though there is no Snapchat app for the iPad, you can still download it and use it on the iPad. Get creative and detailed! And…use a stylus if you're really ready to get serious.
BONUS TIP:
6. Follow Gary on Snapchat! Username: Garyvee
Hopefully you're now more than set up to use Snapchat wisely but, of course, if you need a hand, get in touch with us at Point and Stare today.